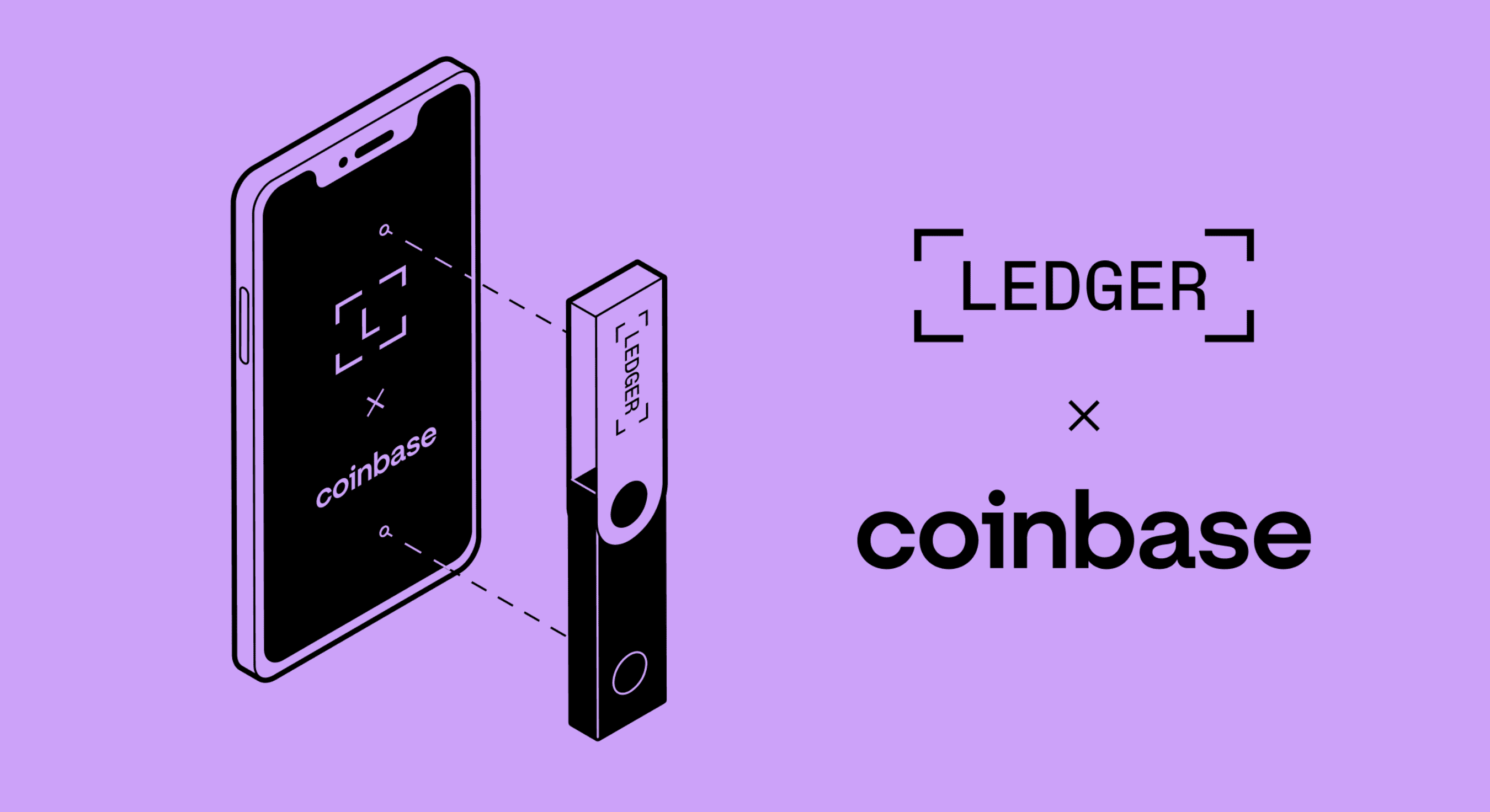 Ledger Wallet vs Coinbase: Feature Comparision
| | | |
| --- | --- | --- |
| | Ledger Wallet | Coinbase |
| Wallet Type | Hardware | Software |
| Price | $60-$80 | Transaction fees for amount ranges ,$10 OR LESS- $.99 ,$10-$25- $1.49 ,$25-$50- $1.99, $50-$200- $2.99 |
| Storage Size | 16 MB | Over 98% of deposits are strategically stored offline in secure cold storage facilities that are watched and monitored 24 hours a day, seven days a week. |
| Trust Rating | High | High  |
| Security Rating | High | High |
| Crypto-Compatibility | Supports 1300 Cryptocurrencies and tokens  | Coinbase allows you to buy a variety of cryptocurrencies, including all of the heavyweights including Bitcoin, Ethereum, Ripple, and Litecoin. |
| Google Playstore Rating | 3.8/5 | 3.5/5 |
| Appstore Rating | Unavailable | Unavailable  |
| Cryptovantage Rating  | 4.8/5 | 4.1/5 |
Ledger Wallet vs Coinbase: Pros and Cons 
| | | |
| --- | --- | --- |
| | Ledger Wallet | Coinbase |
| Pros | | Simple buy/sell buttons clearly displayed pricing make this a user-friendly design. |
| | Supports 1300 crypto assets and token | Coinbase allows you to buy a variety of cryptocurrencies, including all of the heavyweights and a constantly updated selection of coins. |
| | Private keys are kept in the hardware wallet's chip. | They created their own stablecoin (USDC), which allows consumers to protect their investments |
| Cons | Considerably expensive | Fees are at the center of industry norms. |
| | Bluetooth is only compatible on mobile not desktop | Identity verification is essential. |
| | Ledger Nano X does not support the acquisition of assets or tokens. | Your account may be terminated based on where you transfer your bitcoin after purchasing it on Coinbase. |
Also read: Trezor Wallet Review
Ledger Wallet vs Coinbase: Compatible Cryptocurrencies 
| | |
| --- | --- |
| Ledger Wallet | Coinbase |
| Over 1300 crypto assets and tokens are supported by the Ledger Nano X some of them being: | Coinbase allows you to buy a variety of cryptocurrencies, including all of the heavyweights including Bitcoin, Ethereum, Ripple, and Litecoin with a diverse and constantly updated selection of coins. |
Ledger Wallet v/s Coinbase: Rating Comparision 
| | | |
| --- | --- | --- |
| | Ledger Wallet | Coinbase |
| Google Playstore | 3.8/5 | 3.5/5 |
| Appstore | Unavailable | Unavailable  |
| Cryptovantage | 4.8/5 | 4.1/5 |
Ledger Wallet vs Coinbase: Comparision Video
Ledger Wallet vs Coinbase: Google Trends
Ledger Wallet vs Coinbase: About Ledger Wallet 
Ledger is a French firm that began in 2014 and helped pioneer the hardware wallet industry. Because of its ease of use, security, compact device size, and affordability, the Ledger Nano S wallet soon became the de facto wallet of choice for crypto aficionados.
Ledger Wallet vs Coinbase: About Coinbase Wallet 
Coinbase has been in business since 2012, making it one of the first to embrace and supply numerous cryptocurrency-related goods. Over the years, the firm has formed alliances with a wide range of mainstream corporations, including Dell, Overstock, and Time Inc, cementing its position as one of the most trusted institutions in the bitcoin industry.
– Dhvipasha Purohit
Note: Crowdwisdom360 collates Predictions and data from all over the net and has no in-house view on the likely trends in the Stocks or Crypto Coins. Please consult a registered investment advisor to guide you on your financial decision.