The election to elect New Hampshire's next Governor will be held on November 8, 2022. The incumbent is Republican Chris Sununu, who has already announced that he will be running for a fourth term. New Hampshire is just one of two US states, along with Vermont to have 2-year governor terms.
Chris Sununu has one of the highest net approval ratings amongst all Governors at +29%. It is almost impossible for any candidate to beat him either in the primary or the General election
While this race may not be competitive, New Hampshire will hold a crucial and competitive race for Senate with Sununu's predecessor, Maggie Hassan (D) running for re-election.
NH Governor Election 2022 Polls: Latest Polls, Republican Primary
| | | | |
| --- | --- | --- | --- |
| | Chris Sununu | Thad Riley | Karen Testerman |
| August 25th | 34% | 33% | 33% |
New Hampshire Governor Race 2022 Polls: Net Sentiment Last 7 Days
| | | |
| --- | --- | --- |
| | Chris Sununu | Thad Riley |
| August 25th | 54.1% | 58.4% |
Read: Best Pollsters Biden Approval Rating: Biden Improving a little but Risks remain
New Hampshire Governor Polls 2022: General Election Polls
Due to the lack of a Democratic candidate, there have not been any head-to-head polls conducted. However, one poll tests Sununu against a generic Democratic candidate, which shows Sununu's potential vulnerability as his approval has tanked since his re-election
The poll comes from Saint Anselm College, with the fieldwork of January 11-12, 2022, asking 1275 registered voters their choice between Sununu and a generic Democratic candidate. It showed both the candidates garnering 45% of the vote.
New Hampshire Governor Polls 2022: Latest Videos
New Hampshire Governor Race 2022 Polls: Latest Tweets
NH Governor Election 2022 Polls: Candidates in the primaries
Here are the candidates running in the primary:
Republican Primary
Thad Riley, entrepreneur, former Brentwood school board member, and community advocate
Chris Sununu, Governor of New Hampshire (2017–present)
Karen Testerman, former Franklin city councilor and candidate for governor in 2020
Democratic Primary
Tom Sherman, state senator (2018–present)
New Hampshire Governor Polls 2022: Racial Demographics
As per the latest 2020 Census Figures, the voting age demographics of the state are as follows:
| | | |
| --- | --- | --- |
| Demographics | Proportion | |
| White American | 88.9% | |
| Black American | 1.9% | |
| Hispanic American | 3.6% | |
| Asian American | 3% | |
| Native American | 1.7% | |
| Others | 0.1% | |
NH Governor Election 2022 Polls: What Happened In Last Election?
The last New Hampshire gubernatorial election was held on November 3, 2020. Chris Sununu defeated  his opponent Dan Feltes remarkably.
Sununu's 2020 win was a landslide win as he received the most votes of any Gubernatorial candidate in NH history despite Biden winning the state by over 7 points. His first two races were much closer. He only won by 2.2 points in 2016 and a little over 7 in 2018. In 2020 he received 65.1% of total votes polled while his opponent received only 33.4% of votes.
New Hampshire is one of the whitest states in the country and had one of the larger swings in 2020 compared to 2016. In 2016, it was the closest state in the country by raw vote total as Clinton won by 0.3%.
However, Biden did 7 points better powered by impressive margins with White college-educated voters in the southeast of the state, which are considered part of the Boston Metro Area. The demographics of the state do favor Democrats, as it is irreligious, heavily urbanized and one of the most college-educated states in the country.
However, it remains politically quirky as its voter tend to split their tickets a lot. While Biden won the state in 2020, Republicans won full control of the state legislature, wresting it from Democratic control after they won it during their 2018 wave, powered by Governor Sununu's popularity. Democrats will be hoping to avoid a surprising result like this again.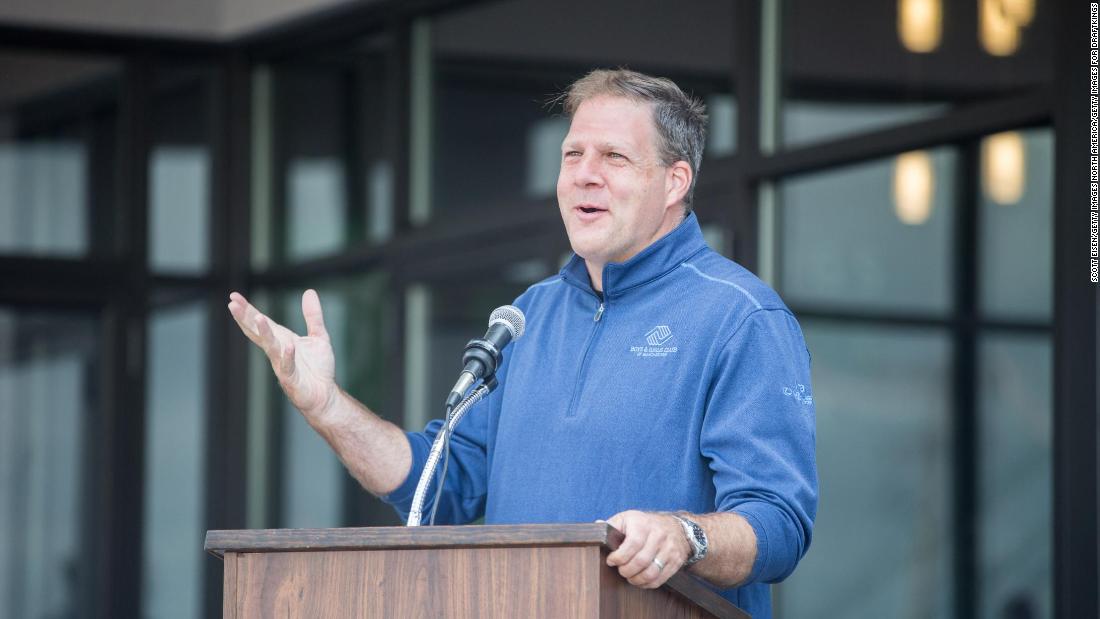 Read: Georgia- 7th House District (GA-07) Race 2022 Polls